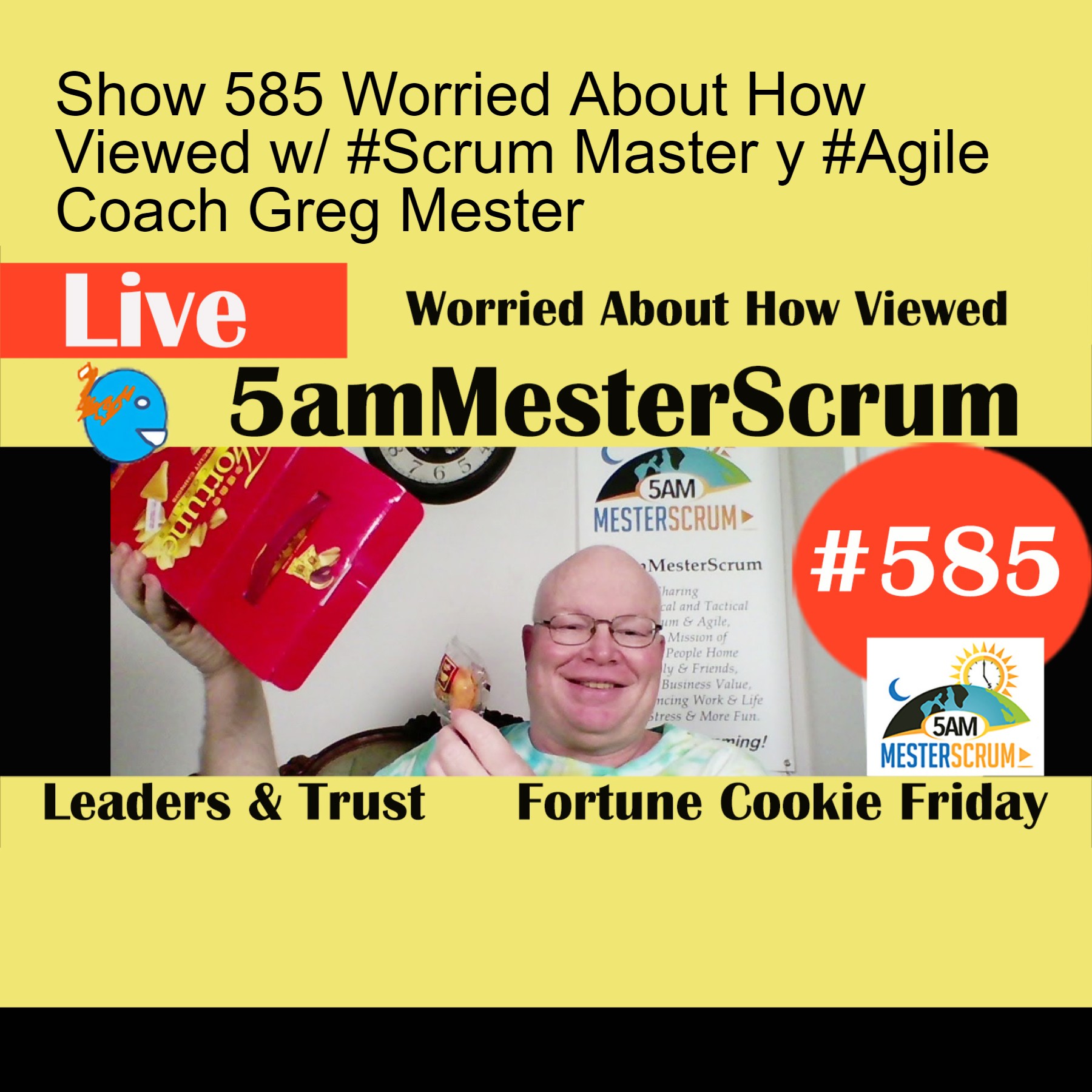 #5amMesterScrum Show #585 Live - Worried About How Viewed by Others and Fortune Cookie Friday - Today's topics: (1) Watching Gary Vee earlier and his comment struck a chord with me, "Stop Worrying about what others think!."  Its key to making Scrum and Agile work.  Question how to get there? How do we build trust? What should a Leader do? and (2) Fortune Cookie Friday: No man is a failure who is enjoying life.
Please like and subscribe and share 5amMesterScrum.  Please send me your topics.   You are are doing Great Please Keep on Sharing. 5am Mester Scrum
#5amMesterScrum #scrum #agile #business #scrummaster #agilecoach #coaching #philadelphia #philly #failure #trust #fortunecookie #enjoy #leadership
 
5am Mester Scrum Show #585 went live on Youtube at 755am EST Friday 4/2/2021 from Philadelphia, PA.  
Happy Scrumming,
Social Media:
- search 5amMesterScrum or #5amMesterScrum 
and you should find us and if not please let us know
LinkedIn, Youtube, Facebook, Instagram, Twitter, TikTok    
Podcasts: (search 5amMesterScrum)