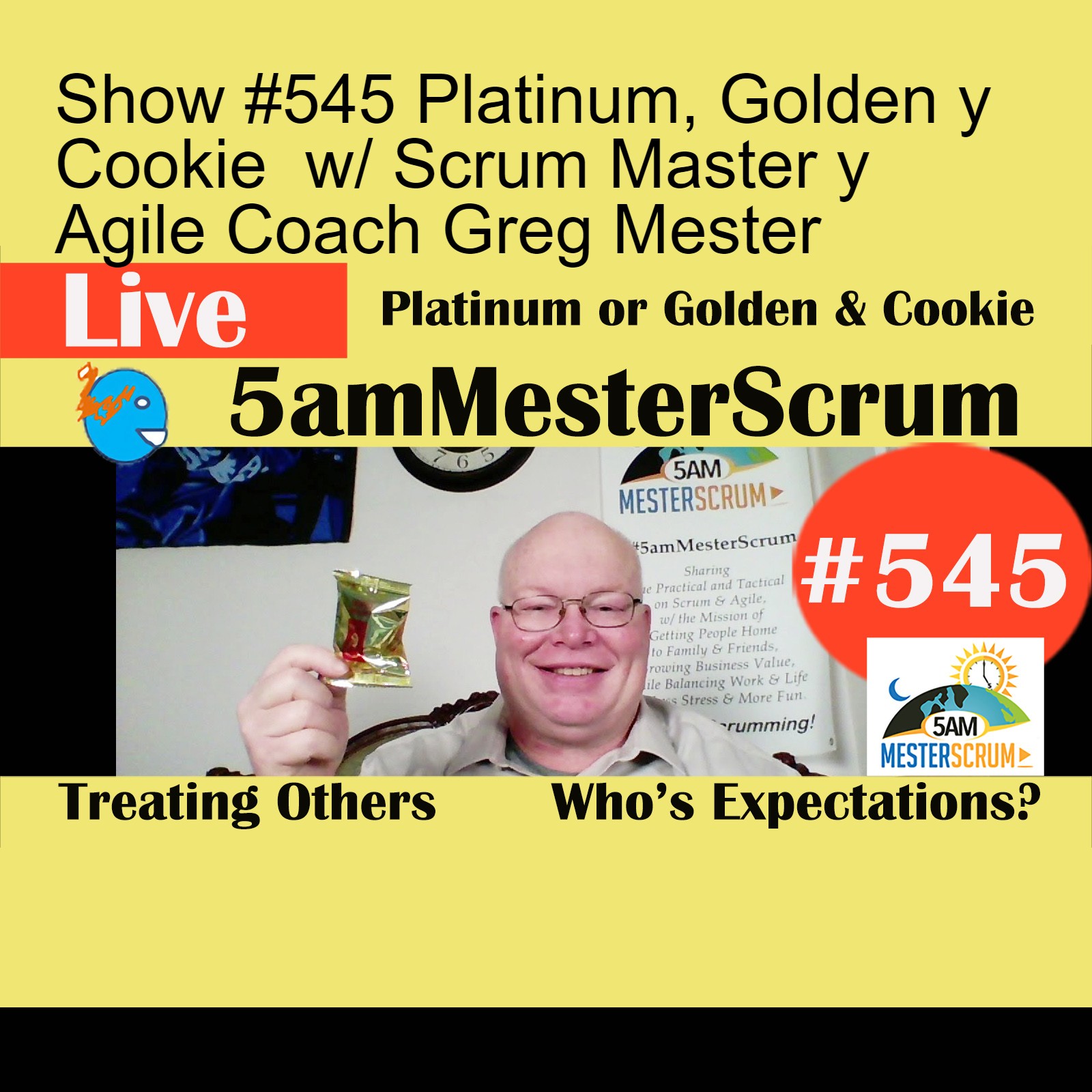 #5amMesterScrum Show #545 Live - Platinum vs. Golden Rule in Diversity and Expectations and  Cookie - Today's topics: (1) Watching a LinkedIn Diversity Learning session by Verna Myers and it was really good learned the Platinum Rule and Golden Rule difference and how to treat people.  It does not only apply to Diversity, but expectation for people in the work place.  It is VERY Agile. and (2) Fortune Cookie Friday: Some green plants add to fun and beautify the home.  I would add the work place also.
Please like and subscribe and share 5amMesterScrum.  Please send me your topics.   You are are doing Great Please Keep on Sharing. 5am Mester Scrum
#5amMesterScrum #scrum #agile #business #scrummaster #agilecoach #coaching #philadelphia #philly #diversity #managers #expectations #ego #fortunecookie #cookie #team #people
 
5am Mester Scrum Show #545 went live on Youtube at 658am EST Friday 2/19/2021 from Philadelphia, PA.  
Happy Scrumming,
Social Media:
- search 5amMesterScrum or #5amMesterScrum 
and you should find us and if not please let us know
LinkedIn, Youtube, Facebook, Instagram, Twitter, TikTok    
Podcasts: (search 5amMesterScrum)