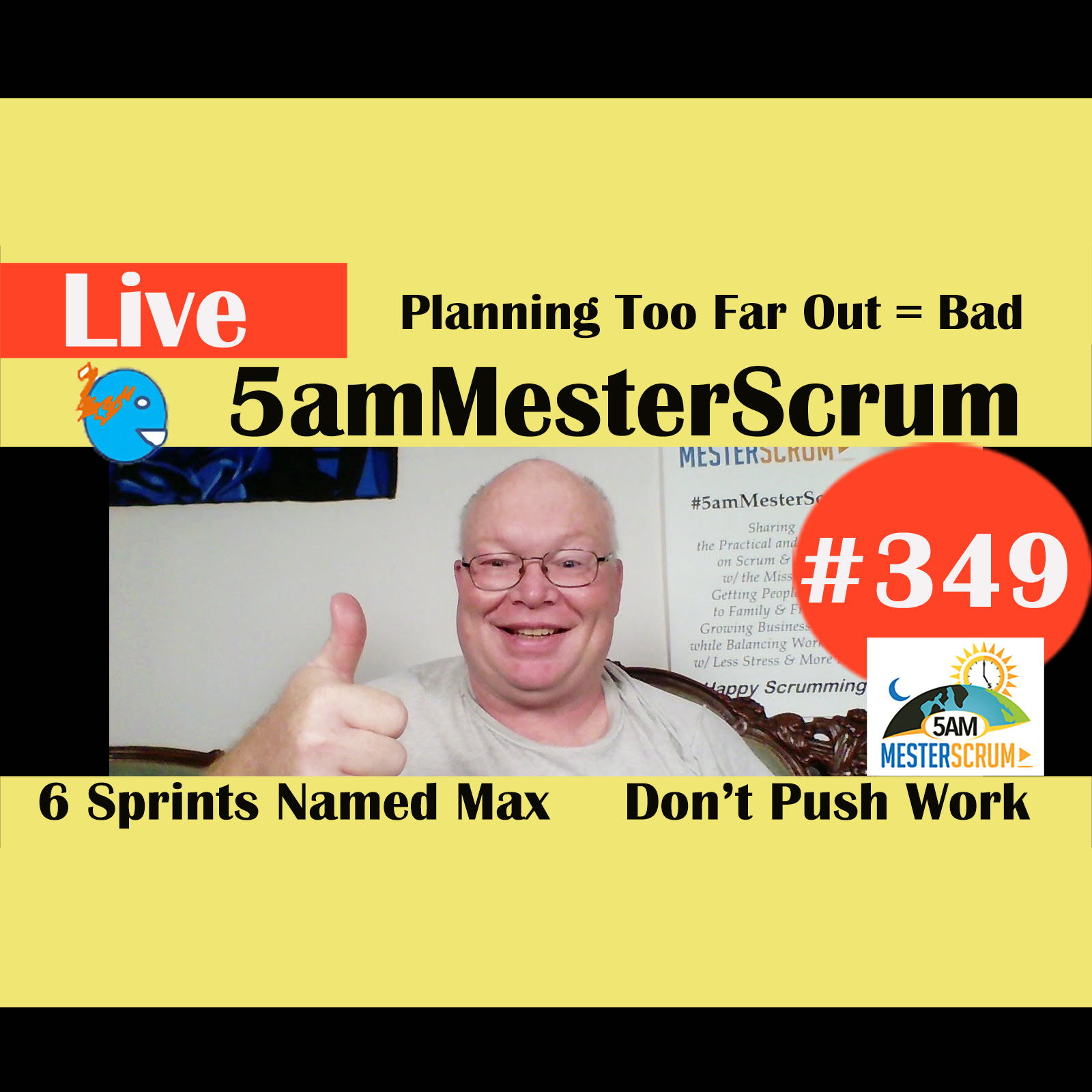 5am Mester Scrum Show #349 Live - Planning too far ahead and Not pushing work to the team - Today's topics:  (1) Camping weekend messed up the sprint number and topics, so now I have to adjust.  Don't plan more than 6 sprints named and with backlogs and  (2) As a scrum master Don't ask people to take on more work when they say they are Done.  Let them ask for it.. 
 
Please like and subscribe and share 5amMesterScrum.  Please send me your topics.   You are are doing Great Please Keep on Sharing.  
#5amMesterScrum #scrum #agile #business #scrummaster #agilecoach #coaching #backlogs #sprints #empower #team #sprint #team #selforganize #planning 
 
5am Mester Scrum Show #349 went live on Youtube at 559am EST Monday 7/6/2020 .  
Happy Scrumming,
Social Media Roll Call   
LinkedIn: https://www.linkedin.com/company/5ammesterscrum/
Youtube: https://www.youtube.com/c/5ammesterscrum
Facebook: https://www.facebook.com/5ammesterscrum/
Instagram: https://www.instagram.com/5ammesterscrum/
Twitter: https://twitter.com/5amMesterScrum/
TikTok: (search 5amMesterScrum)  
Podcasts: (search 5amMesterScrum)
Spotify, Google Music Player, PodBean, iTunes, Stitcher, PlayerFM, Breaker